I'll be adding to this thread, one section at a time, as the Immediate Approach Theory has a lot of sub-parts, so it will be lengthening over the next couple weeks with those new sections.
I love this theory because it heals some deep schisms in our ability to think critically about psychology and behavior:
It puts the emotional state of both the observer and the observed back into the center of the inquiry, rather than rejecting the emotions of the observer and/or the observed as "biased" or not objective.
It is a whole-system view, rather than a reductivist view, while at the same time benefitting from all the scientific thinking that we've done into physical systems over the past couple hundred years.
It links up smoothly with my experience of traditional ecological knowledge and the mentoring I've had from both indigenous and non-indigenous experts in the natural world.
It puts the body and mind back together, into a seamless bodymind, and then proceeds to find new differences within that structure - especially the triad of the gut-mind, heart-network-mind, and big-brain-mind.
I'll be posting a more polished version of this on my blog later http://mythic-cartography.org , but I thought I'd give the gang here a sneak peek and a chance to offer feedback/ask questions.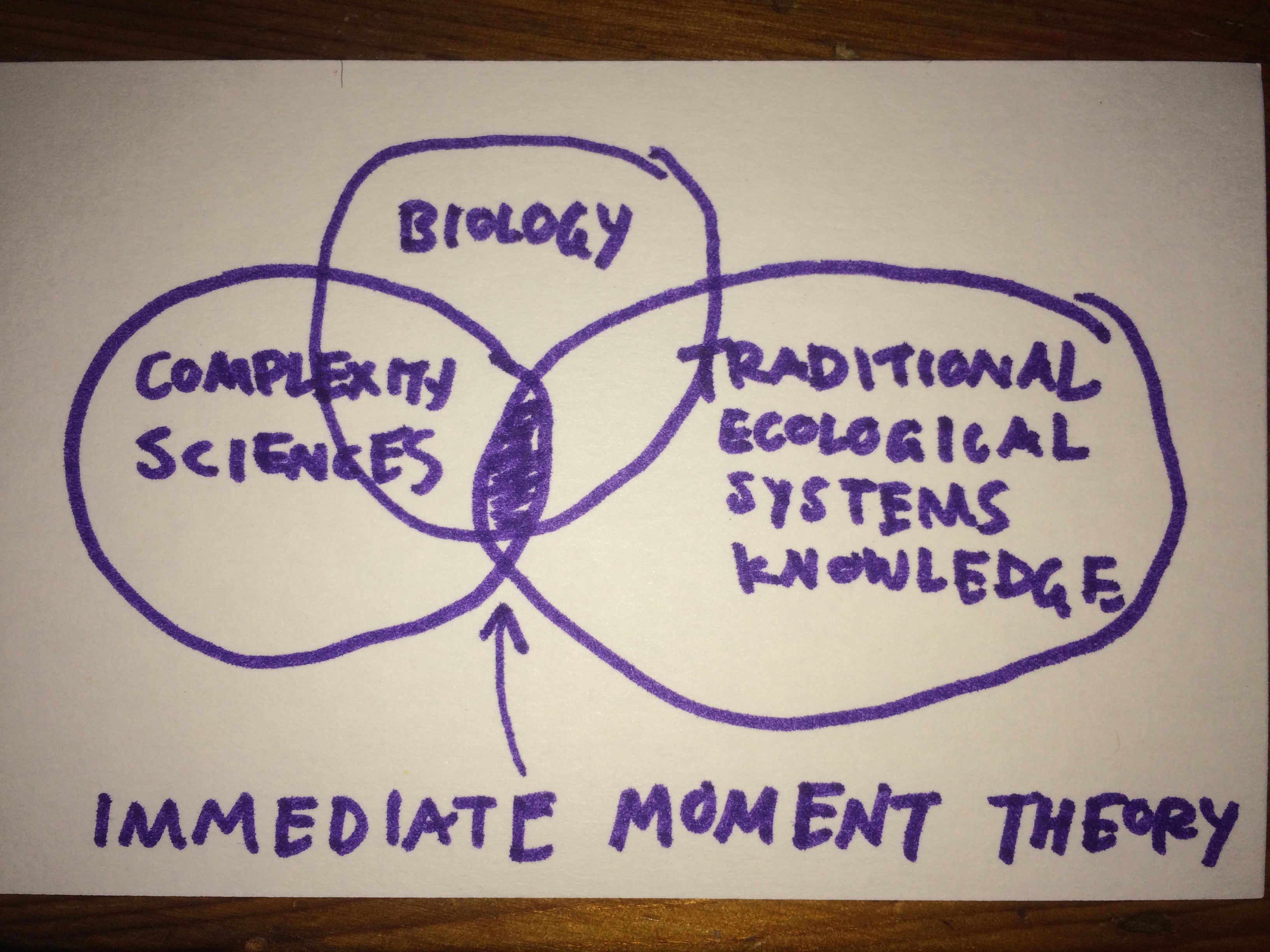 Some background on why I find this especially exciting from my particular point of view - I'm part of a community of folks who apply insights from complexity sciences to human systems. You can learn more at http://wiki.hsdinstitute.org.