true story. happened here in ketchikan where i currently live. pretty sure that was intentional. talk about fighting back.
also, -
November 2007: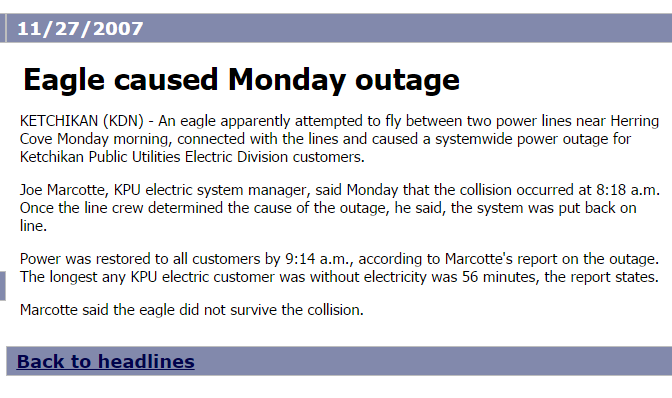 June 2014: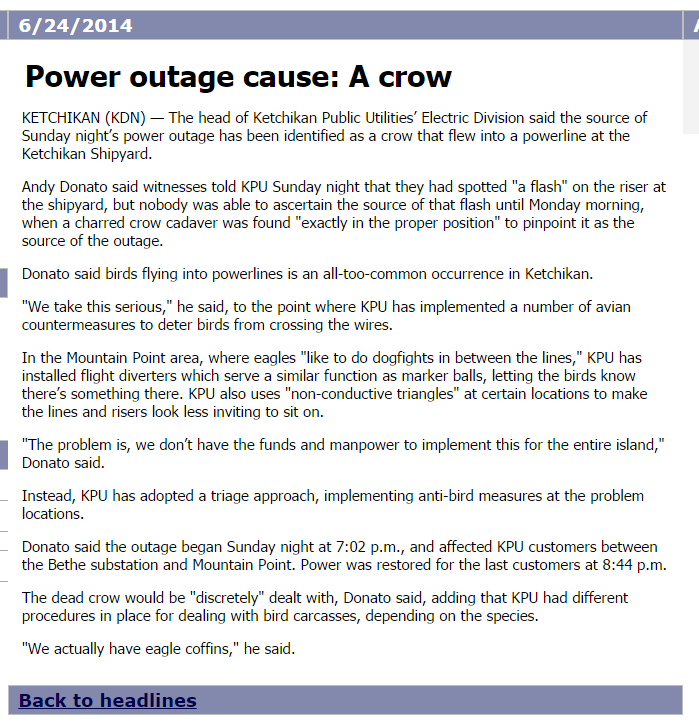 July 2014: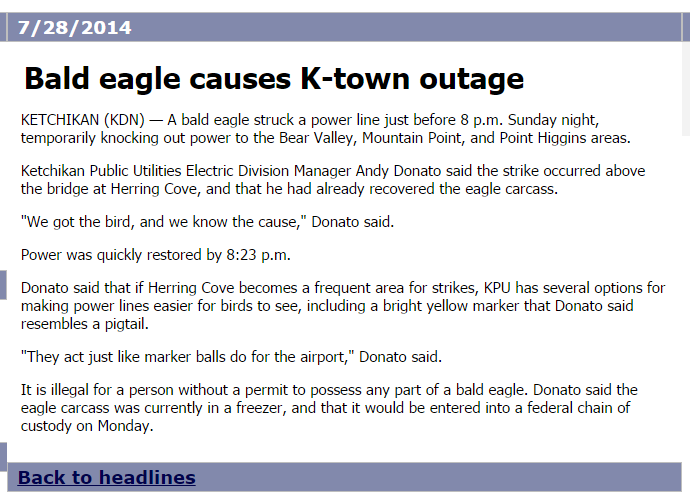 October 2014: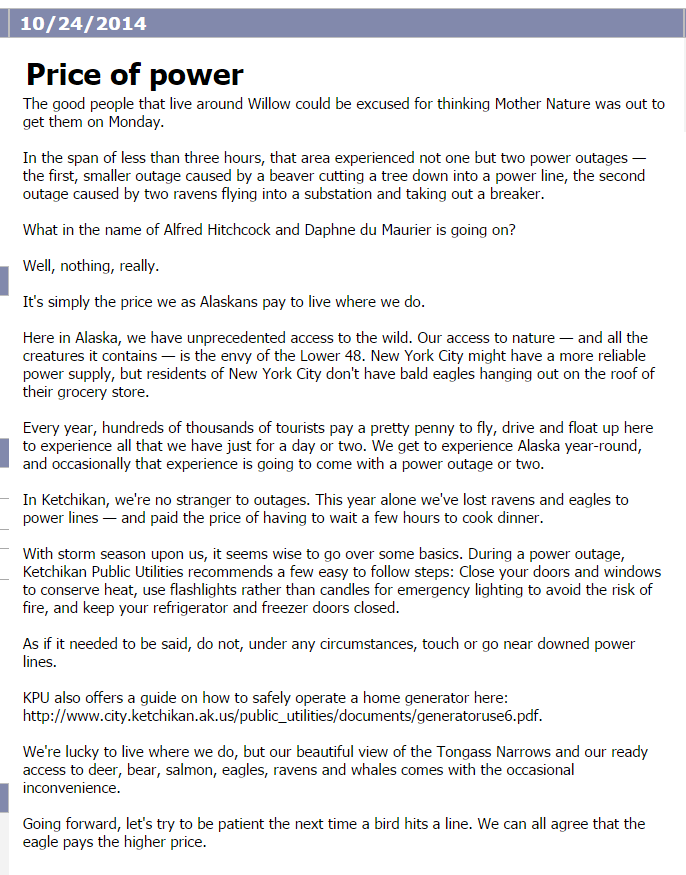 In the span of less than three hours, that area experienced not one but two power outages - the first, smaller outage caused by a beaver cutting a tree down into a power line, the second outage caused by two ravens flying into a substation and taking out a breaker.
July 2015: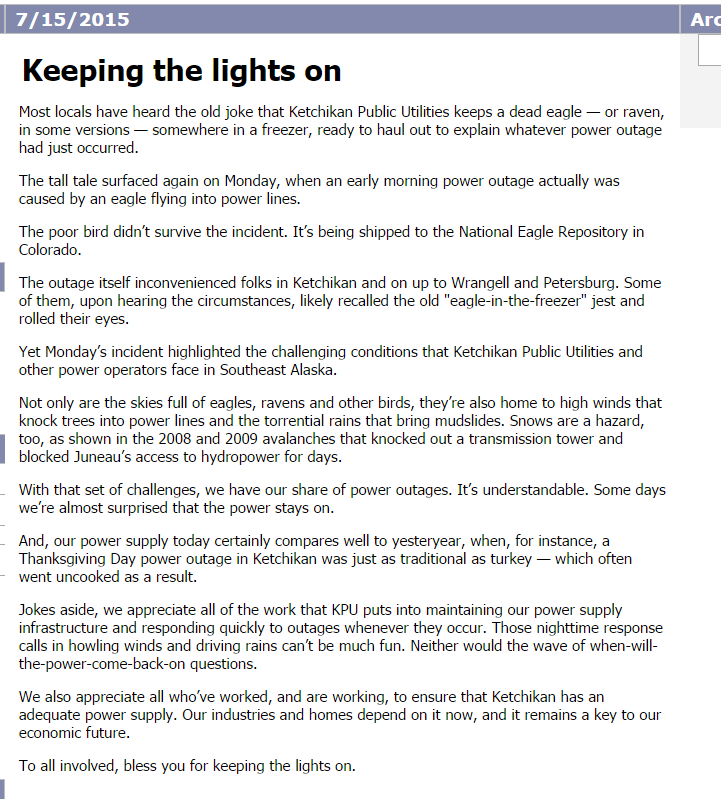 We also appreciate all who've worked, and are working, to ensure that Ketchikan has an adequate power supply. Our industries and homes depend on it now, and it remains a key to our economic future.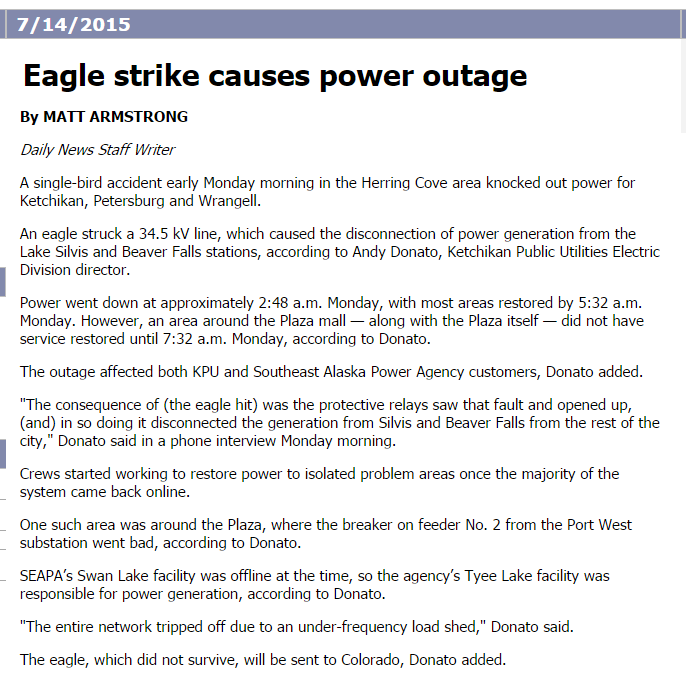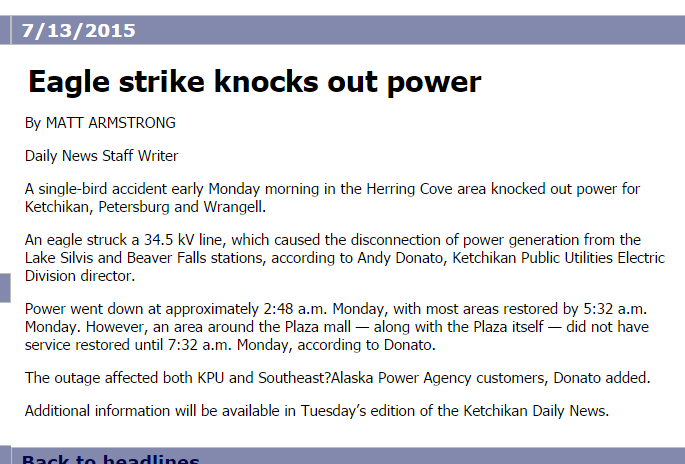 A single-bird accident early Monday morning in the Herring Cove area knocked out power for Ketchikan, Petersburg and Wrangell.
(THOSE TOWNS ARE ALL ON DIFFERENT ISLANDS. ONE EAGLE - THREE ISLANDS' WORTH OF POWER.)